Our first priority is to offer you better service with the programs we use and our strong server structure.You can review the programs that we are using.
SEJOUR - Agency programme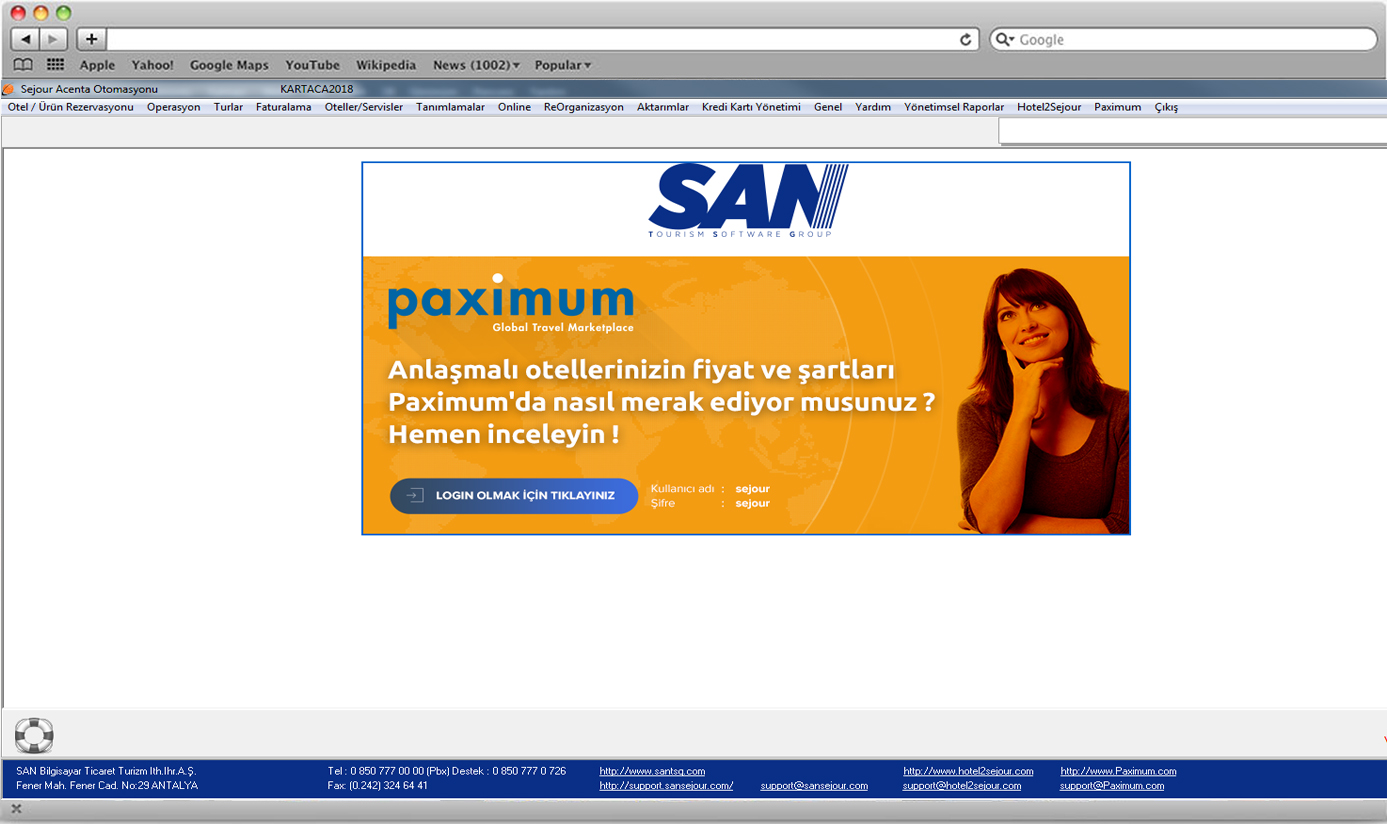 We use all the services of the Sejour program (Contract import, contract export, B2B, action export, web services) where we control our hotel, contract and reservation flow.
TOURVISIO - Tour operator programme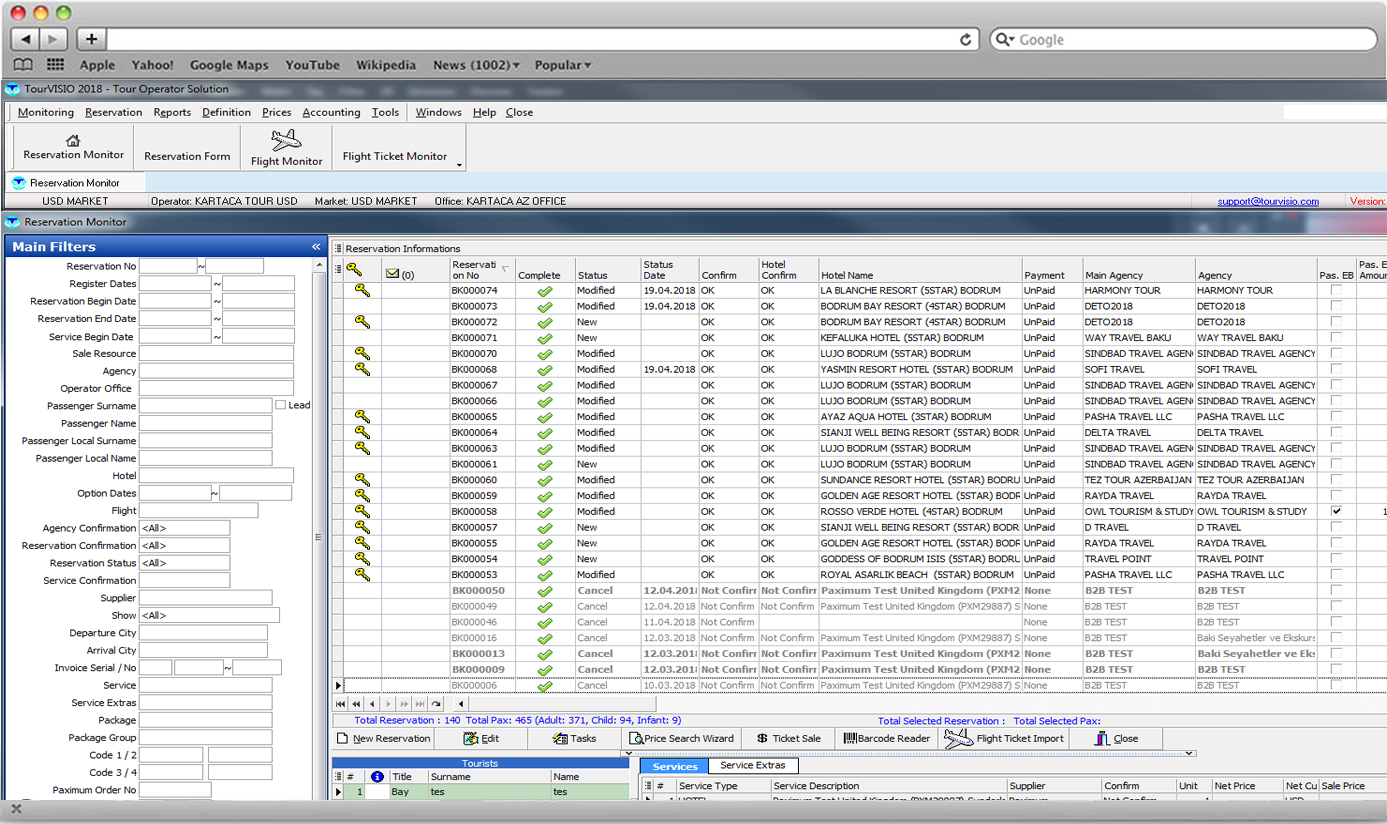 We are creating packages in our Tourvisio programme, which is integrated with the Sejour programme, and put these packages at your disposal through the B2B system. At the same time, we are expanding our product range by combining paximum services (hotel, plane, package).
ABAKUS - Accounting programme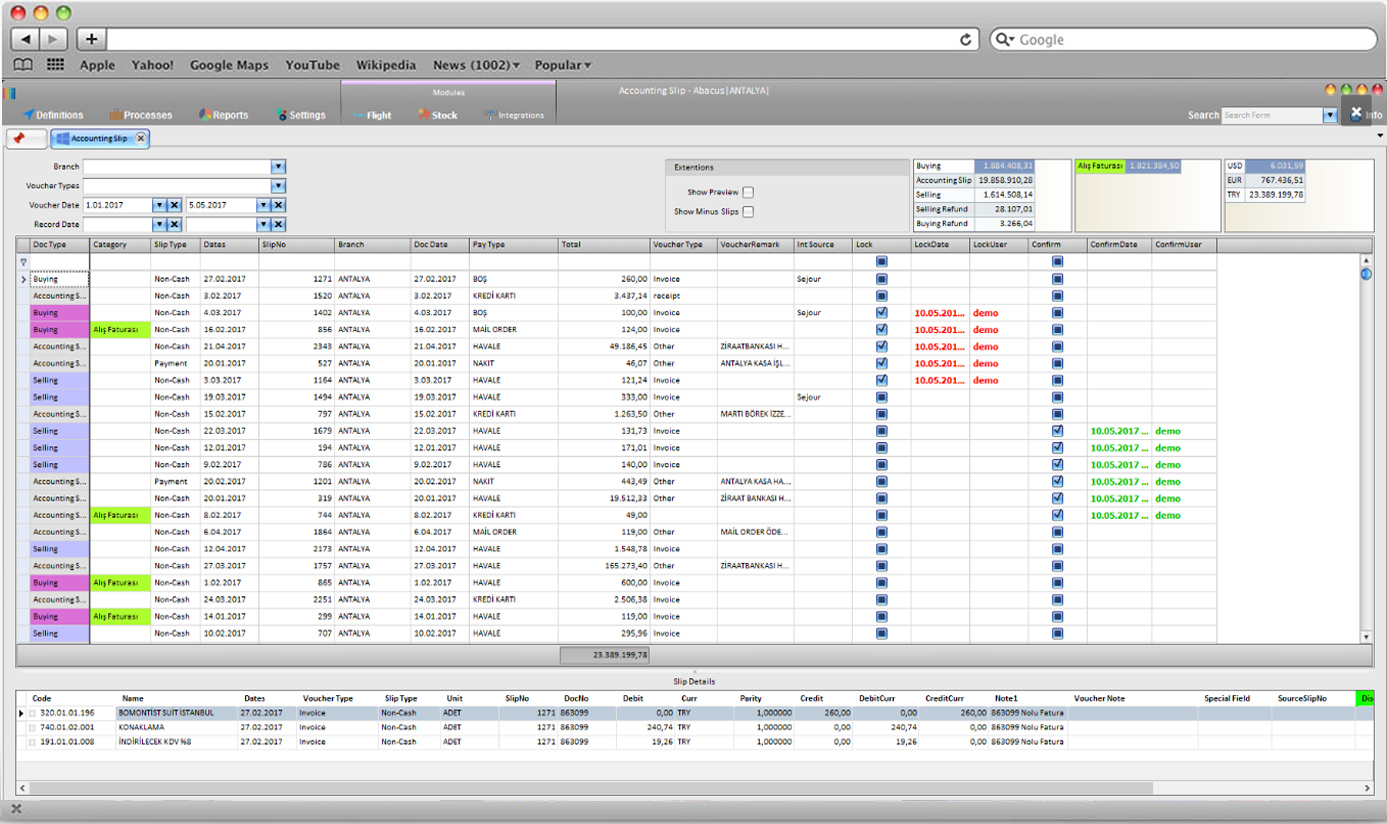 We use the e-billing and e-book linked accounting program that can integrate with the Sejour program, which includes today's accounting innovations.
PAXIMUM - Global bed bank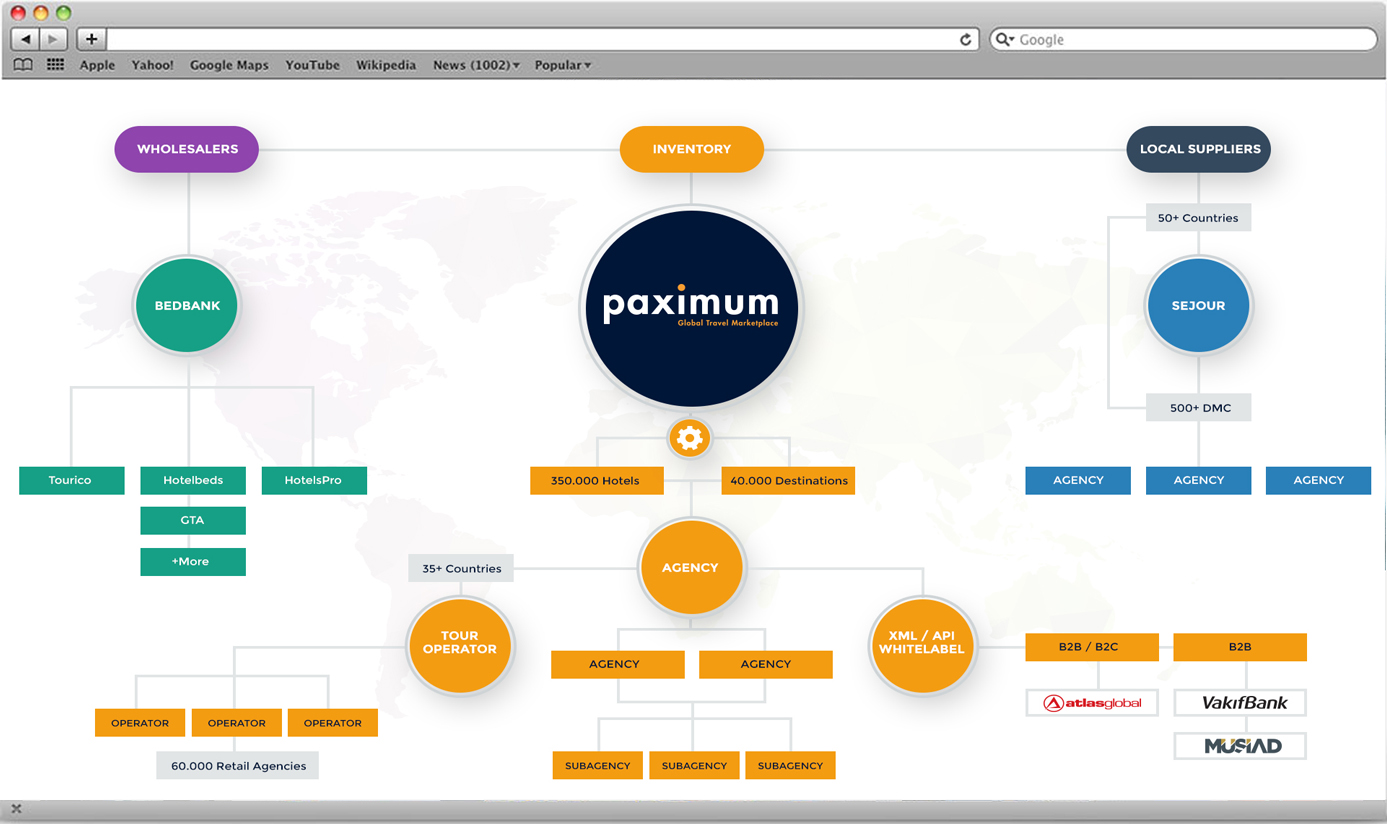 We have expanded our product range by connecting hotel, flight tickets and package prices shared by Paximum's contracted bed banks, tour operators and travel agencies with our own B2B systems. We also offer a price to this platform from our Sejour and Tourvisio programmes.