Private İzan Health Hospital
About Hospital
Izan Private Health Hospital, which is the first private hospital of Milas, established in 2007 in Milas district of Mugla province, is a fully equipped health center serving thousands of patients in the province and district.
Our hospital consists of two blocks. On the first floor, the third floor contains the operating room, adult and newborn intensive care unit, maternity and obstetrics service. On the second floor, there is a general service where internal and surgical unit patients are hospitalized, and on the first floor and on the ground floor there are polyclinics. In addition, there are radiology, emergency room, admission and admission units and patient rights unit on the ground floor.
In the patient rights working system; Patient satisfaction is provided by forwarding the suggestions, satisfaction and complaints of the inpatient and polyclinic patients to the patient rights unit.
Technical service working system; In case of any defect and deficiency in the tools, devices and building (infrastructure), the failure notification and request form is filled and the necessary damage is determined and communicated to the technician for maintenance and repair.
The maintenance of the instruments and devices is performed by purchasing external services according to the calibration maintenance schedule.
Patient admission and discharge procedures are performed by the medical secretaries in the daytime admission and discharge unit; The night and the weekend are maintained by the secretary on duty.
Medical Units
Emergency and Ambulance Services
In our emergency department, our emergency physician staff and emergency medical technicians are available 24 hours a day, 7 days a week. In our emergency room, there are 4-bed observation, children and adult examination rooms, 1 intervention room and 1 resuscitation room. In case of need, our other branch doctors reach our emergency department in a very short time and the related coordination between departments is realized.With our emergency aid ambulance, we have a team, technical and medical equipment that can perform all kinds of emergency medical treatment to patients and wounded in any emergency situations, at the scene, in the ambulance.
Anesthesia and Reanimation
Our anesthesia unit has all the equipment required by modern medicine to intervene in every area of ​​our hospital at any time of day.
Laparoscopic surgery units, Arthroscopy, Cystoscopy, Surgical Microscope, C-arm X-ray device and surgical sets with General anesthesia Neurosurgery, Eye, ENT and 24-hour emergency operations are performed. Closed abdominal procedures, prostate and urinary tract operations, endoscopic sinusitis operations are performed.
Patients in need of life support units are served in our adult intensive care unit. Our patients are treated in our second bed adult intensive care unit with 6 beds in case of intensive care needs emerged after surgery and during some emergency diseases.
Oral and Dental Health and Diseases
In our dental unit, all kinds of dental treatments, especially dental implant and embedded dental operations, are performed with adherence to the principles of "hygiene" and "confidence ile with safe anesthesia and surgical options.
Applications of Oral and Dental Health Department of our hospital
Oral, maxillofacial surgery (tooth extraction, extraction of impacted and complicated teeth, extraction of uncovered teeth or opening them for orthodontics, treatment of cysts and infections (abscesses) in the mouth, resection of cysts formed in the tooth roots)
Implant treatment (placement of artificial titanium tooth roots in the jawbone for completion of missing teeth)
Prosthesis (fixed prosthesis-crown and bridge restorations, removable prosthesis-total, partial and precision-connected prosthesis, implant prosthesis)
Periodontology (gingival diseases) (dental calculus cleaning and polishing, root flattening)
Teeth whitening applications (laser whitening, chemical whitening)
X-rays (panoramic x-rays)
Child Health and Diseases
In our Child Health and Diseases Unit, children, adolescents between the ages of 0-16 are provided with examination, treatment and preventive services.
Robust child monitoring
Newborn follow-up
Growth and development monitoring in children
Vaccination and nutrition monitoring
Diagnosis, treatment and follow-up of infectious diseases in children
Asthma bronchitis in children, diagnosis and treatment of asthma in children
Allergy monitoring in children
Early diagnosis and treatment of pediatric diseases
Childhood screening services are provided.
Urology
In our Urology Department, diagnosis and treatment of all diseases related to reproductive organs, kidneys, urinary tract, bladder, prostate, testes and penis are performed. Prostate, urinary tract and bladder surgery, closed camera method is applied.
ESWL - Stone Crushing Application: Painless, painless treatment is offered without anesthesia by using ESWL device which is the latest technology in the treatment of kidney stones. The device, called ESWL, reaches the stones by sending "sadness waves ından from the body to the area where the stone is located and breaks the stones with the help of these waves.
Cystoscopy: Cystoscopy is one of the indispensable diagnostic and treatment methods of urology. Cystoscopy is a procedure that allows the visualization of urinary bladder and bladder by entering the end of the urinary canal, diagnosing the disease and performing some treatments.
Nutrition and Dietetics
Nutritional errors are a prerequisite for the development of many diseases, as well as for the treatment of diseases, to ensure proper nutrition and dietary treatment. For this reason, nutrition and diet treatment is applied in many diseases from pregnant follow-up, diabetes, cholesterol and obesity in our Nutrition and Dietetics department.
In order to determine the factors that cause weight gain by conducting detailed interviews with our dietician patients, training is provided through one-to-one communication with the patient in order to eliminate these factors and not to restore weight. Weakness, which is also a malnutrition, is followed in the same way as weight gain diets. Nutrition and Diet Programs are prepared for each individual by considering the living conditions, physical activity and nutrition habits of each individual.
Brain and Nerve Surgery
Brain and Nerve Surgery (Neurosurgery) is a branch of surgical expertise in which central and peripheral nervous system disorders are examined, advanced diagnostic, and treated. In our clinic, brain, spinal cord, congenital anomalies and peripheral nervous system interventions which are in the field of neurosurgery are applied by using the most advanced diagnostic and treatment methods in the light of current technology. In the Department of Neurosurgery, neurology, physical therapy, orthopedics, radiology, anesthesia and psychiatry units are cooperating with physicians and patient comfort and happiness are prioritized in the diagnosis and treatment process.
Disease groups that we provide diagnosis and treatment services in the Department of Neurosurgery of Private İzan Health Hospital:
- Emergency diseases and all kinds of trauma cases,
- Surgical and postoperative care and rehabilitation of primary (own) or secondary (spreading) tumors of the brain and spinal cord system,
- Cerebrovascular diseases, bleeding, hydrocephalus surgery, brain shunt applications,
- Instrumental and / or non-instrumental surgeries, minimally invasive and percutaneous surgeries and microdiscectomy procedures for spinal and spinal cord system, lumbar-back-neck hernias, bone shifts, nerve canal stenosis due to fractures and calcification,
- Congenital anomalies and hydrocephalus surgeries in pediatric cases,
- Peripheral nerve surgeries, carpal and ulnar nerve operations
Biochemistry Laboratory
In our Biochemistry Laboratory, all assays are performed continuously for 24 hours. Our first priority is to provide our doctors and patients with the test results they need for diagnosis and treatment in the fastest and most reliable way.
In our Biochemistry Laboratory, we aim to provide the most accurate, reliable and short-term medical laboratory services with the most up-to-date devices and our expert staff by closely following the latest technological developments within the framework of today's modern medical understanding.
Biochemistry laboratory, biochemical mechanisms in health and disease, prevention of diseases, diagnosis, differential diagnosis, prognosis and monitoring of biological materials (serum, plasma, tissues and other body fluids), chemical and molecular biological methods to perform the analysis, with appropriate analysis (tests) organ functions, selection and application of tests, medical interpretations of results, consultation with clinicians, adaptation to scientific developments and innovations and laboratory diagnosis, including laboratory-specific activities.
In our Biochemistry Laboratory;
Biochemical Analysis
Hormone Analysis
Metabolism Analysis
Urine Analysis
Whole Blood Census services are provided.
Dermatology (Skin)
In our dermatology department; The diagnosis and treatment of all skin diseases are carried out using modern technological devices and methods with specialist physicians. Our service areas; skin and venereal diseases (sexually transmitted diseases), allergic diseases, dermatocosmetology applications. Dermatology unit of our hospital, classical dermatological examination, follow-up and treatment, if necessary, hospitalized and treated.
Also; Dermatocosmetology applications (Chemical Peeling Applications (Acne and acne scars treatment), PRP (skin rejuvenation, wound healing, hair loss and acne scar treatments) and Mesotherapy (skin and hair moisturizing, revitalization, anti-aging treatment), Botox treatments (correction of skin wrinkles), Filling Applications (skin deep wrinkles filling and lip plump treatment) are done.
Infectious Diseases and Microbiology
In our Infectious Diseases Unit of İzan Hospital, diseases caused by microorganisms such as bacteria, viruses, fungi and parasites are monitored and treated by experienced specialists. In our unit, outpatients are followed-up and treated and hospitalized when necessary. However, other patients who are hospitalized in our hospital are being followed and treated in terms of infection risk.
In our Microbiology Laboratory, swabs from blood, urine, stool, throat and infected areas are used. In addition, discharge and tissue fragments from all parts of the body where the symptoms are seen and medical materials used are used for the detection of the infectious bacteria.
Physical therapy and rehabilitation
Our Physical Therapy and Rehabilitation Polyclinic conducts examination, examination and diagnostic procedures at İzan Hospital. Our Physical Therapy Unit, with its 8 separate cabins, large saloon and expert staff, distributes healing to its patients in its modern place in İzan Hospital Clinical Guesthouse.
Eye diseases
Ophthalmology Unit of Private İzan Health Hospital provides world class services by using the most advanced technological facilities in the diagnosis and treatment of eye diseases. In addition to the diagnosis and treatment of general eye diseases, cataract surgery, Argon laser, Yag laser treatments, visual field evaluation and angiography are performed by physicians who are experts in their field.

Chest Diseases and Tuberculosis
The incidence of lung diseases is very high, important for public health and severely affecting the quality of life of the individual. In Izan Hospital Chest Diseases Unit; Diagnosis, outpatient and inpatient treatment of diseases of the lower parts of the respiratory system such as COPD (Chronic Obstructive Pulmonary Disease), lung cancer, asthma, bronchitis, bronchiolitis, pneumonia, pulmonary embolism, tuberculosis and lung fibrosis are performed.
General Surgery
In our General Surgery Department; All methods accepted and applied in the modern medical world are offered to our patients.
General Surgery Department specialists; They plan the necessary processes after a comprehensive medical query and examination to all patients who apply for diagnosis or treatment, and if necessary, carry out their services by evaluating them in a multidisciplinary approach with other branch doctors. Some diseases diagnosed during General Surgery examination can be treated with local anesthesia immediately. In our operating room which has an advanced laparoscopic surgery unit, day-night gastric, intestinal and biliary surgery operations can be performed with this modern technique.
Gynecology and Obstetrics
Gynecology and Obstetrics All kinds of diagnoses and treatments related to general health and birth are performed in our department. Incubator, Phototherapy, Transport Incubator and Ventilator Equipped with newborn unit equipped with devices, In our hospital where 7/24 gynecologists, pediatricians, anesthesia and emergency surgery team are present, follow-up, treatment and support services are provided at every stage from pre-pregnancy to birth, from birth to the development of the baby.
Cardiology
Our cardiology department conducts many diagnostic, treatment and non-invasive investigations of cardiovascular diseases under the supervision of a specialist cardiologist.
Ear Nose Throat
In our Otorhinolaryngology unit; Both medical and surgical treatment of ear, nose, throat and head and neck diseases are carried out at the highest level with the support of modern technological equipment. In our unit where advanced technology based diagnosis and treatment methods are used; endoscopic and microscopic procedures and hearing, balance system diseases are examined, examined and treated. Sinusitis, sleep apnea, snoring, hearing loss due to external ear and middle ear diseases, respiratory problems caused by upper airway, dizziness, tinnitus, nosebleeds, complaints, such as emergency, polyclinic and inpatient treatment is performed.
neurology
Neurology is concerned with the diagnosis and treatment of diseases caused by the brain, spinal cord, spinal cord nerves and muscles. Neurological diseases can affect various and different parts of the nervous system. For this reason, diseases of other organs of the body, which are deteriorated as a result of nervous system disease, are also included in the field of neurology. Neurology, neurosurgery, physical therapy and rehabilitation, radiology, cardiology, internal medicine are in a multidisciplinary study system.
Orthopedics and Traumatology
In our Orthopedics and Traumatology department, we treat and treat fracture, dislocation and soft tissue trauma caused by traffic accidents, occupational accidents, falls, and sports injuries. Knee and hip prostheses, arthroscopic closed knee surgeries, plate, screw and nail applications are performed.
Plastic, Aesthetic and Reconstructive Surgery
Although plastic surgery is known only as aesthetic surgery, repair surgery constitutes the main weight, but the aesthetic surgery part is perceived by the public. Traffic accidents, skin cancers, congenital anomalies (finger adhesions, lip and palate cleft, eyelid anomalies, etc.), briefly externally appearing congenital or subsequent deformities are of interest to plastic surgery and a good plastic surgeon is as successful as aesthetic case. he has to be so successful.
Psychiatry
In our clinic under the supervision of a psychiatrist, clinical interviews, examinations, laboratory tests and imaging methods are used for diagnosis and the disorders related to emotions, thoughts and behaviors are treated with pharmacotherapy (psychotherapy) and psychotherapy (mental therapy) methods. In our psychiatry department, current, realistic solutions about the diagnosis and treatment of psychiatric problems are produced on scientific / medical basis.
Radiological
İzan Hospital Radiology department provides services 24 hours a day with the same quality and advanced health technologies.
Our Imaging Devices and Areas in Radiology Unit are as follows;
Intensive Care
In our adult and newborn intensive care units, our patients needing life support units A multidisciplinary approach under the direction of anesthesia and intensive care specialists service is provided. There is an artificial respirator at each bedside and all patients are monitored by monitoring system.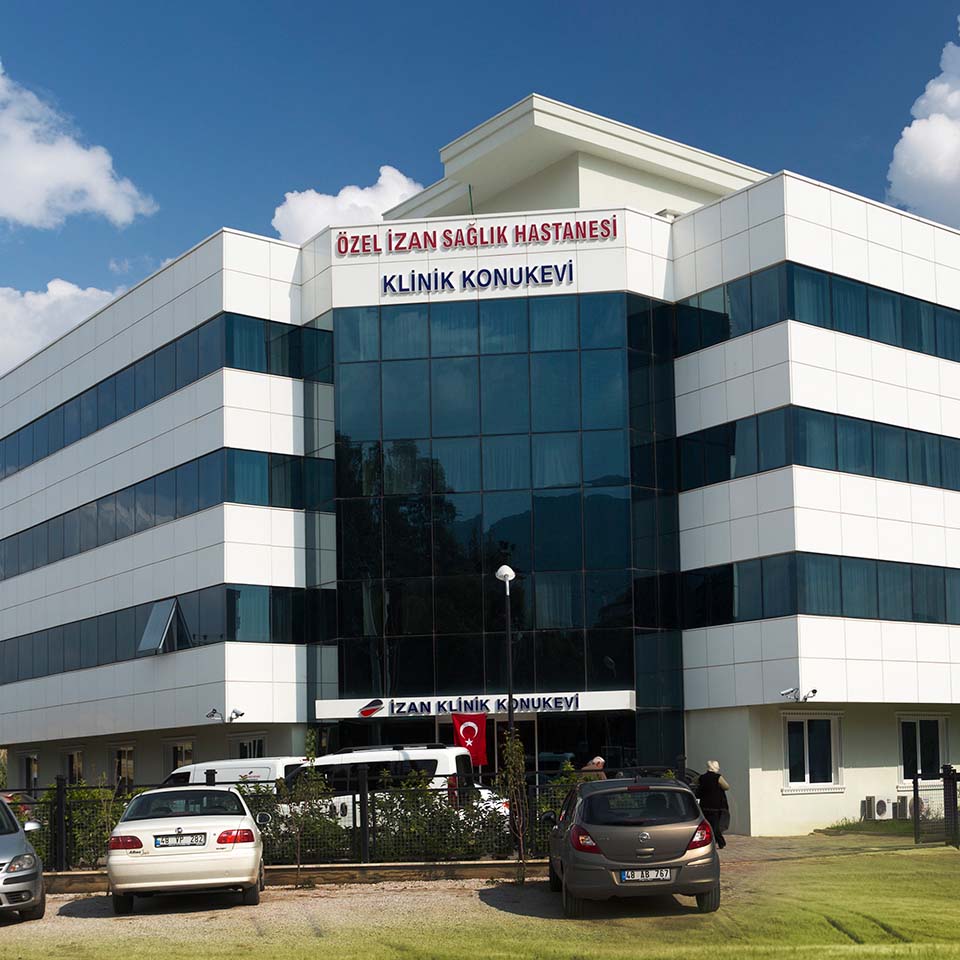 Private İzan Health Hospital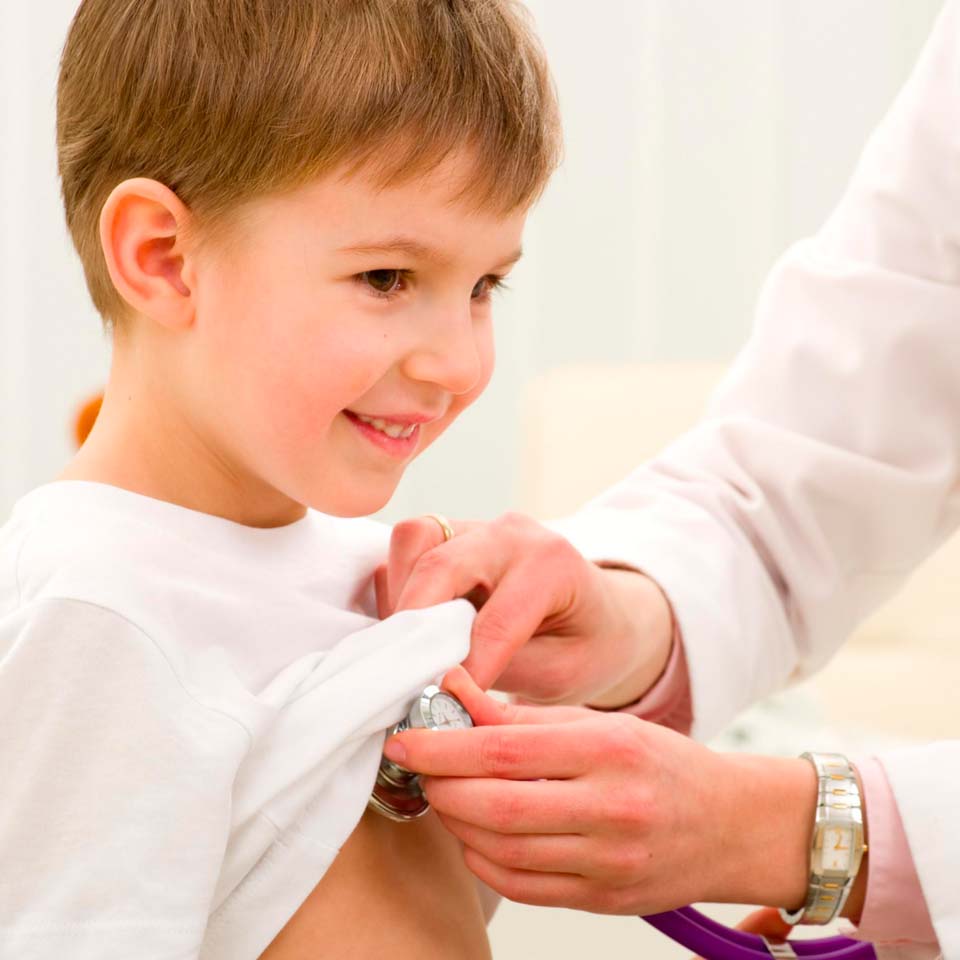 Private İzan Health Hospital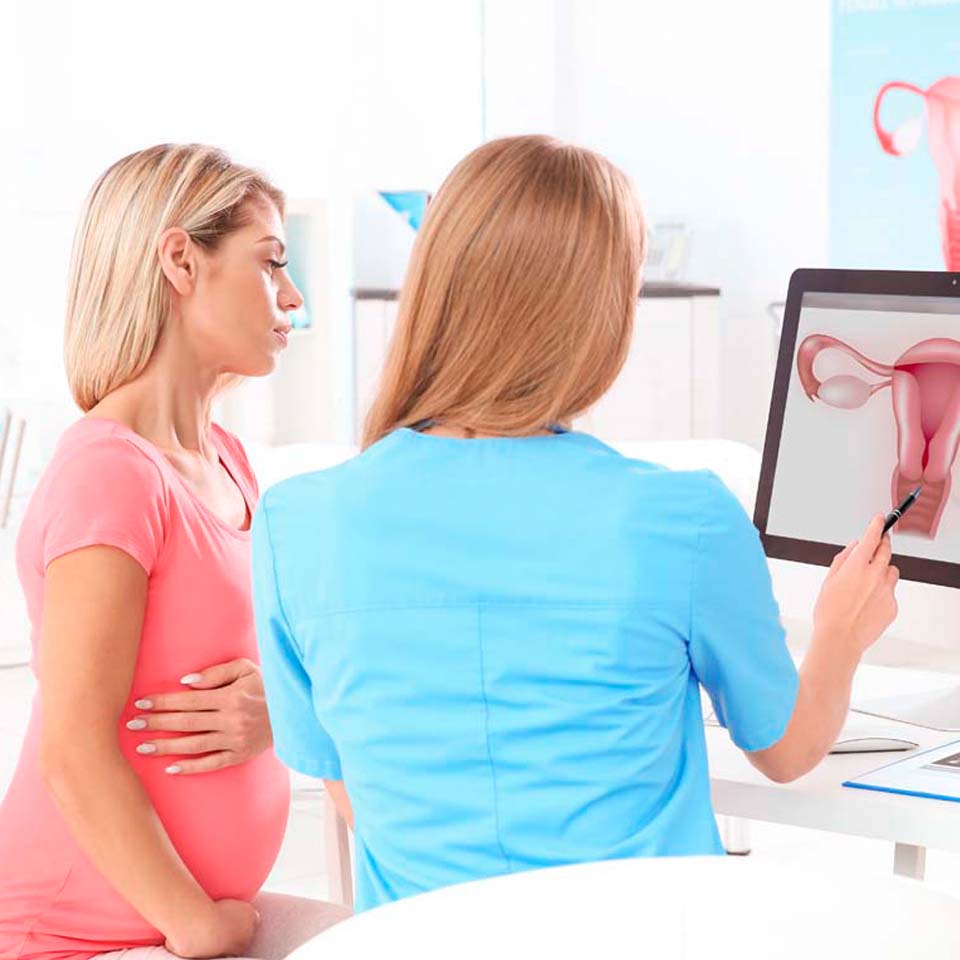 Private İzan Health Hospital